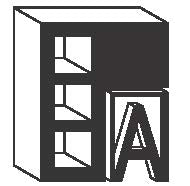 Re Roof Mont Therapeutic Rec Center
Bid documents posted on behalf of Robinson & Assoc.
To view plans and specs, click on corresponding description below:
PLANS    SPECS    Asbestos Removal documents Addendum 1

ONLY full sets of plans and specs are available for NON-REFUNDABLE purchase for
$50.00 per set
(tax included). If digital copy is needed,please request in the "NOTES" field during check out.
All orders for Bid Documents must be submitted through this Web Site in order to be placed on the official plan holders list and receive notification of addendum.
Orders may be placed by clicking "Add To Cart". Payment and shipping options are provided during Checkout. All orders are processed upon receipt of payment. 
Orders must be placed BEFORE 2:00PM to ensure same day processing. Orders submitted AFTER 2:00PM will be processed on the following business day. 
Contact James at 334-262-9344 with any questions regarding purchase of documents.